Phased return to school details- Year 6

The year group specific details for the phased return of year 6 to school next week are layed out in the documents below. Please read the instructions carefully so that you are clear of what is expected, times of arrival and departure, gates to use etc. Please remember to provide a named water bottle as requested. You will receive a text message stating which group your child is in.

**It is important to remember that your child should NOT attend school if they or members of the family are exhibiting symptoms of COVID-19-
a high temperature – this means you feel hot to touch on your chest or back (you do not need to measure your temperature)
a new, continuous cough – this means coughing a lot for more than an hour, or 3 or more coughing episodes in 24 hours (if you usually have a cough, it may be worse than usual)
a loss or change to your sense of smell or taste – this means you've noticed you cannot smell or taste anything, or things smell or taste different to normal
***If you change your decision on whether to allow your children to return to school in June, please let us know as this will affect how we group the children. We will then indicate when your child can start which may not be until the Monday after you notify us.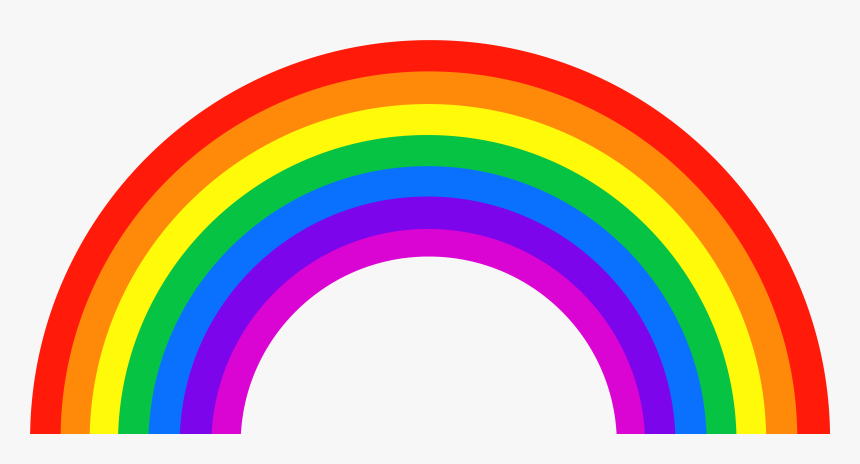 Friday 15th May 2020
A special message from the staff to our children and families:
Reflection
The Collect from the Sixth Sunday of Easter Service
God our redeemer,
You have delievered us from the power of darkness
and brought us into the kingdom of your Son:
grant, that as by his death he has recalled us to life,
so by his continual presence in us he may raise us to eternal joy;
through Jesus Christ your Son our Lord,
who is alive and reigns with you,
in the unity of the Holy Spirit,
on God, now and for ever.
Reflection opportunity:
What brings you joy? How can you share this with other people that they feel joy also?
Hi all,
It's half term this week (or it would be if we'd been in school...) so I won't be uploading work in the usual way. I'll leave the links to resources below if you would like to use them. Pobble 365 is great for writing inspiration! Find a good book that you love and read that too!
Mr P.

White Rose Maths for Year Six

P.E. at 9am every day:
As you all know, PE is my favourite lesson and I make sure I never miss it! In these strange and unusual times, Joe Wicks is doing a half-hour PE lesson every day on YouTube. The live-stream is at 9am everyday Monday-Friday and the videos of the stream are available afterwards. Check it out here:
https://www.youtube.com/user/thebodycoach1
You are welcome to send any photographs of completed work to Mr Penberthy at:
sam.penberthy@hunsletstmarys.co.uk

Daily Work

| | | | |
| --- | --- | --- | --- |
| | Maths | English | Other topic |
| Monday | | | |
| Tuesday | | | |
| Wednesday | | | |
| Thursday | | | |
| Friday | | | |


I can't delete this row without deleting the rest of the table and it's very annoying!

| | | | |
| --- | --- | --- | --- |
| This | still | won't | leave! |


Online safety Information for Children
Only add your real friends to online games
Do not talk to anyone you don't know
Do not give your personal information (such as your school, your whole name, your age, your address)
Only use games and apps that are appropriate for your age
Tell an adult if you see something that worries you
Talk to your adults about what you are doing on the interenet so they know you are being safe
Online safety Information for Parents
It is likely that many children will be spending a lot of time online whilst the enforced closure and lockdown is in place. Please remain vigilante at all times regarding this and ensure you are fully aware of what your children are doing and where they are going online. This is of particular importance with respect to social media, chatrooms, house party, zoom etc. Unfortunately there are people who would take advantage of the current situation and we need to be extra careful with what the children are accessing online. The following links are to support you as parents in keeping your children safe online.
https://nationalonlinesafety.com/guides
Writing
Writing activities will be set based on Goodnight Mr Tom and also from pictures appearing on the Pobble365.com website. Practice makes perfect so do keep your writing skills sharp by writing as much as possible!

Reading
Continue to read any books that you have and like. All reading is excellent and you should aim to do as much of this each day as possible: you learn so much about the wider world from your reading; you know that I cannot speak highly enough of it!
Mathematics
White Rose Maths, who provide the scheme we use in class, are providing work to continue your maths learning. This is the work we would have been doing in class were we still open. It is free-to-access online from home. Each lesson involves a video tutorial and some questions to practise the skills learnt.
https://whiterosemaths.com/homelearning/year-6/
Continue revising in your CGP books the work we have done this year. The aspects that we we have learnt about this year so far are:
Place Value

Four Operations

Fractions, Decimals, Percentages

Algebra

Measurment

Geometry: area and volume
French
Use the log-in details that you have been given to access lessons on the Duolingo website. G
ood luck!
https://www.duolingo.com/
C
O
N
G
R
A
T
U
L
A
T
I
O
N
S
3 children met our 1000 XP target by today:
Aneesa 2453 XP (wow!)
Nerissa 1336 XP
Ksenija 1127 XP
Shout outs to Godwill (876 XP) and Eureka (818 XP) for getting close.
Science
We will use the BBC's science programme from now on. Follow the link to the iPlayer show and complete any activities they suggest.
Humanities
Download these files for ideas of activites to complete based on our geography, history and art learning this year! The Virtual Museum Tour document includes links to interactive tours of some of the world's most famous galleries where you can see beautiful and thought-provoking pieces of art. Find your favourite and think about how you can either recreate it or produce a piece of work in a similar style!
Year Six Message Board
We can use this message board to discuss work-related thoughts, questions and comments. Once you have submitted a comment, I have to approve it before it will appear.
28-05-2020 - Aneesa

Hi everyoneシ

26-05-2020 - Mr P

Hi all, Nicole - We are waiting for the Prime Minister to tell us if we are 100% going back or not. Ksenija - no you don't have to finish them. Evie - do as much or as little as you like this week -it's half term!

26-05-2020 - Nicole✨

Sir are we 100% going back to school.✨x

26-05-2020 - Ksenija c:

Hi, Do we have to finish our CGP books?

26-05-2020 - Nerissa

Hi hope you are all well i am missing you so much

26-05-2020 - Kayden

Hi

25-05-2020 - Aneesa

Hi everyoneシ

25-05-2020 - Evie

Mr P can are you allowed to not do the table for some days and just do work in our work booklets or do I have to do the table 😁

23-05-2020 - Nerissa

Hope your all well my sister had a good birthday and she is so happy

22-05-2020 - Mr P

Hi Neave, that sounds very frustrating for you! How annoying! Don't start another piece of work unless you want to, if you've done the task but it didn't save, I'm not worried!

22-05-2020 - Neave

Mr P ,sadly, when i was doing my english work on word it did not save so should I just start another piece of work because i am quite annoyed

21-05-2020 - Mr P

Sounds delicious Nerissa!

21-05-2020 - Nerissa

I am making a Victoria sponge With a pink layer and blue layer and the theme is unicorn

21-05-2020 - godwill

guys head over to times table rockstars asap

21-05-2020 - Mr P

Morning Nerissa! Great; cake is very important! What type are you making? I've made a lot of lemon drizzle cakes and banana loaves in this time!

21-05-2020 - Nerissa

Morning I am trying to write as much of the story as I can today as it is my sisters birthday on Saturday and I am baking her a cake

21-05-2020 - Mr P

Kayden! Capital letters for names pleeeease!

21-05-2020 - Kayden

Hi miss smith

20-05-2020 - Miss Smith

Hi Year 6! I just wanted to pop a little message in here to say Hi. I miss popping in to see you all and catching up with what you have been doing. it's nice to read the message board below and find out what kind of things you've been getting up to at home! Stay safe! =)

20-05-2020 - Aneesa

Hi guysシ

20-05-2020 - Nerissa

Good morning hope your all well xx

19-05-2020 - Kayden

U too Fatou

18-05-2020 - Fatou🎀

Hi everyone how are you all doing x

18-05-2020 - Kayden

Nice video

18-05-2020 - Nerissa

I am doing CGP books as I would usually print out my other work but we are waiting for ink to arrive xx

18-05-2020 - Mr P

I'm glad that you like it Nerissa!

18-05-2020 - Nerissa

I have watched that video 7 times I love it that much hope you are all well xx

18-05-2020 - Mr P

Hi Evie, If you go to their website (link above) then you can track back through the activities to find the one you were on!

17-05-2020 - Evie

Mr P the pobble writing activities I werent and aren't showing up and I don't know what to do 😕

15-05-2020 - Aneesa

Hi :)

15-05-2020 - Matilda

Wow, that video message is amazing. I loved it!! :-) xx

15-05-2020 - neave

helllooooooo!

14-05-2020 - Fatou🎀

Hi everyone hope you are all staying safe

14-05-2020 - Ruby

Sir, my green book that I have been putting all my work in is almost full x

14-05-2020 - Fatou🎀

Hi everyone

14-05-2020 - Ruby 😊

Hi everyone hope you're all well I can't wait to get back to school and see everyone stay safe🌈

14-05-2020 - Kayden

Hi everyone

13-05-2020 - Mr P

Hi Fatou, well done for doing some work. Please remember that I only want you to do as much as you face doing - do what you want and no more than that. I'm so pleased you've been able to work with Ruby today - it's important to have friends.

13-05-2020 - Fatou🎀

Hi Mr P I did some work today with ruby I try to do as much as possible

13-05-2020 - Fatou🎀

Hi everyone xx

08-05-2020 - Eureka

i passed 1000 XP on Duolingo

05-05-2020 - Evie

Mr P in the Pobble activities do you use your imagination to answer the questions ?

23-04-2020 - Mr Keddie

Hello Year 6. Hope you're all well. I'm currently hiding from my kids (social distancing!). See you all soon. Mr K

20-04-2020 - Mr P

Check out the French section above guys for details of who won the XP competition... Prizes to be awarded when we're back at school!

01-04-2020 - Ksenija :)

guys i found out how to look at your Xp in Duolingo, you need to go on your profile then scroll down, Im on 1042 xp.

22-03-2020 - Mr P

First names only guys...
Revision
Here you will find a list of revision sites that you will find useful to help you prepare for SATs.